SRH Elevator Vietnam is a member of SRH Aufzüge GmbH – Germany, the elevator branded SRH branded SRH is manufactured at the Sicher Elevator – China factory according to the technology and design of SRH Germany.
SRH Vietnam Elevator Co., Ltd. was established under the business license number 0108620418 issued by Hanoi Department of Planning and Investment. The company operates in areas including:
Providing services: Consulting, designing, importing and installing turn-key and escalator system.
Repair elevators, escalators.
Provide lifetime maintenance service for elevator / escalator system according to customer requirements.
The brand "SRH" is derived from the German word "Sicher", which means safe, reliable and reflects the brand's core values in all to achieve transparent and continuous safety in the process. research and development, production, sales, installation and service.

SRH Aufzüge GmbH – Germany is a member of the Sicher Elevator Group, which has developed a strategy to produce large and medium-sized elevators, elevator components branded SRH recognized by European standards.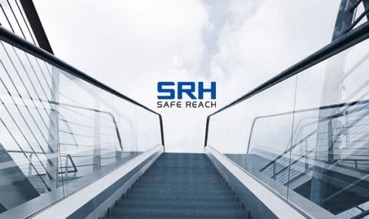 With the perfect support network for domestic and foreign customers, SRH has exported to more than 80 countries inside and outside the region, becoming a popular elevator brand in Russia, Australia and Turkey. , Mexico, Brazil, New Zealand, UAE, India, Egypt, Iran, Bangladesh, South Africa, etc.